GTA home prices to stay flat in 2018: forecast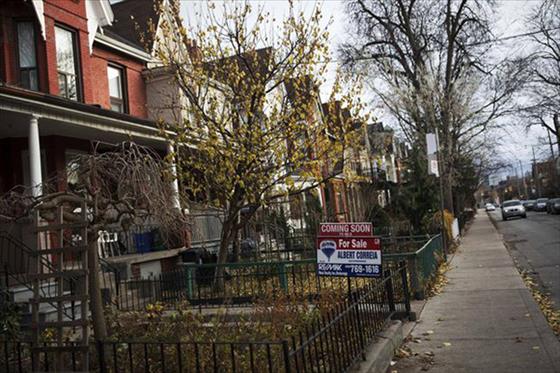 Melissa Renwick /The Globe and Mail

The Greater Toronto Area is facing a flat year for home prices on average in 2018, although downtown Toronto and some suburban communities will see higher prices, according to a new forecast.
A 2018 housing forecast from Re/Max predicts average national home prices will increase by 2.5 percent next year. National gains will be held down by weakness in the GTA, where Re/Max forecasts no change in home prices in 2018 compared with 2017.

The forecast is more pessimistic than one released earlier this week by realty firm Royal LePage, which predicted a 4.9-percent national price increase next year and a price increase of 6.8 percent in the GTA.

Christopher Alexander, regional director for Ontario and Atlantic Canada at Re/Max Integra, said pricing in the GTA will be uneven, with central Toronto and communities such as Brampton and Oakville likely to see price gains in 2018, while York Region north of the city of Toronto is likely to remain weak next year.

Continue to read on The Globe and Mail